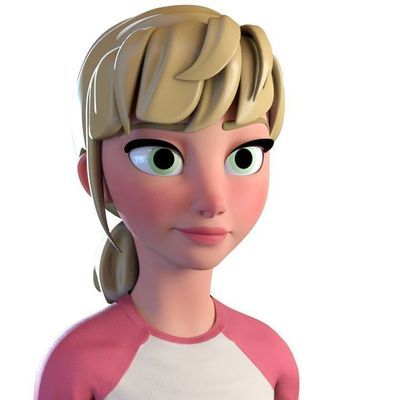 Free Ruby rig by Amine Kefi (done in maya 2016.5)
A simple yet robust rig done by an animator, for animators, all you need is here, no overcomplicated controls
-stretchy arms, legs and spine.
-bendy limbs.
-smear controls.
-ik spine with fk controls.
You have acces to translate, rotate and scale on almost every control to achieve the appealing pose you need for your animations.
I had a lot of fun creating the rig, and i'm glad to share it with the community, i hope you'll enjoy animating wiyh Ruby.
Maya (.ma, .mb)

.ma, .mb
10.449 MB
Default Render (2.0)
Publiched on
Dec 26, 2018, 4:51:06 PM
Content published with the General Licoel may not be sold, given or assigned to another person or n the form it is downloaded from the site.