Rubius
thumb_up
0
remove_red_eye
25
question_answer
0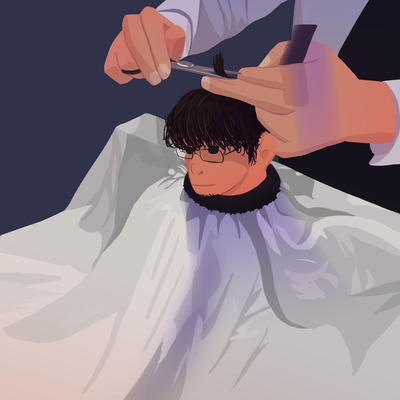 --------------------Post---------------------------
Hello ! this is my digital sculpture of Rubius that I was making on free time for months .
I think that Rubius needs no introduction lol , so I only want to say that this is a tribute and my token of my gratitude for him because years of entertaiment on youtube .A gift from someone who studied 3d animation to another person that studied 3d animation 😀 .
.
Something that I admire of Rubius is that although fame , haters and so much hidden problems , he could maintain his humility and expand their Brand to the comics , videogames and tv world , strange situation in any youtuber .
.
---------------------------------------------------------------
✔ 💻 Software : Zbrush , Maya , Redshift , Photoshop
✔ ⏱ Time : +21 hours at average
------------------Credits--------------------------
✔Shaders for reference : Artem Artificial
✔Model for reference : Ray rig by CGtarian
✔Inspired on Guzz Soarez Sculptures
You can follow me on :
Facebook : www.facebook.com/edgardlops
Artstation: www.artstation.com/artist/edga…
Instagram : www.instagram.com/edgardlops/
Behance : www.behance.net/edgardlops
Tumblr : www.edgardlops.tumblr.com/
Youtube : www.youtube.com/c/edgardlops
Twitter : www.twitter.com/EdgardLops
Pinterest : www.pinterest.com/edgardlops/
Flipboard : flip.it/ZKiNt
Category : Other , Characters
Software Used : Photoshop , Maya , ZBrush
Tag : art , cgi , fanart , timelapse , Colorful , sculpture , 3d , zbrush , el rubius , elrubius , rubius