Radiate
thumb_up
0
remove_red_eye
146
question_answer
0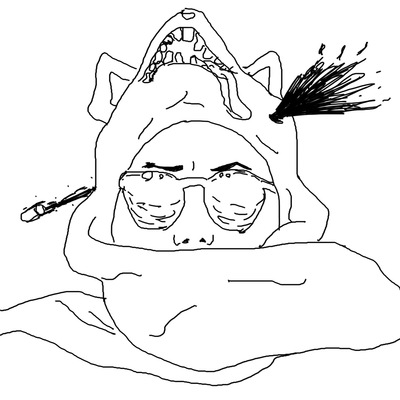 Written & Directed by Kenkoh Tanaka / Character Modeling by Daiki Miyama / Executive Producer by Hiroyuki Furuiwa / Design by Kenkoh Tanaka & Daiki Miyama / Animation by Kenkoh Tanaka & Hana Setogawa & Riho Tashiro / Art by Daiki Miyama & Kenkoh Tanaka & Riho Oura / Modeling by
Tasuku Nakagawa & Yohsuke Nakano & Shunsuke Nakajoh / Special Thanks for Shun Akatsu / Motion Graphics by Sho Watanabe & Veluna Boggs / Effect by Hiroto Takayama / Rigging by Takatoshi Yoshikane / A Short Film by Artists at DIGITAL HOLLYWOOD UNIVERSITY
[Synopsis]
1991
This is a story about an island that no one knows.
The villagers on the island had learned that the progression of civilization caused natural disasters.
There was a teaching called
"BUNMEI GENKYOU"
That meant that the villagers had to abide by the following rules
"Prohibition of possession and use of machine"
To ensure the safety of the village, they prayed to the sacred boar.
And again today
The annual ritual was about to begin ...
[Intention]
The theme of this project "RADIATE" is "Don't exist. Live." When I started this project, I noticed that there were many people around me that had many concerns about their future. The reasons for their anxiety was plenty. Some was scared that they will lose their jobs due to the progression of AI and not knowing if they were to be replaced by robots or when it would occur. Some people were scared due to traumatic experiences that happened to them during their childhood and made it hard for them to live their life to their fullest. However, the thing that stood out the most to me were the people that were scared of going to their work the next day in fear of being scolded by their bosses even though they hadn't done anything wrong...
I also have fear for the future, and have complex since my childhood. But "fear" is nothing that just started, I think that it is something that comes with us from birth until the day we die. The important thing is how we choose to be influenced during the time that we have.
It is one thing to live in fear of the ghost called "the future" but that fear of the future is ruining "living in this moment" and it might just come down to simply living. But in my opinion, that is not 'living', that is just 'existing'.
That being said, people are not so simple, and each individual has a wide variety of values and experiences, people are complex, and for a person to change their way of life can be very difficult.
So, my hopes and intentions of making this video is that if a person who is afraid of the ghost called "the future" happens to watch this video, I hope it can help them to radiate their true bright self and talent to the world.
Category : Other , Short Film , Science Fiction , Props , Mecha , Environments , Creatures , Characters , Animation
Software Used : Maya , ZBrush , Photoshop , After Effects , Animate
Tag : boar , child , Robot , Monk , japan , short film , Graduation Project , SF , zbrush , student , maya , animation , Radiate