How we created the character trailer "Overkill's The Walking Dead: Grant", winner in the "Best Game Cinematic" category at Animago Awards 2018.
CREDITS
Goodbye Kansas Cinematic Team
Director: Fredrik Löfberg
Art Director: Gustaf Holmsten
VFX Supervisor: Henrik Eklundh
Animation Director: Jonas Ekman
Executive Producer: Jörgen Lilja
Producer: Thomas Oger
Lead Character artists: Daniel Bystedt
Character Modeling: Sandra Isaksson, Jonas Skoog, Adam Sacco, Mario Baldi
Lead Facial Modeler: Jonas Törnqvist
Facial Modeler : Anneli Larsson, Jonas Skoog
Character Look Development: Henrik Eklundh, Jonas Skoog, Daniel Bystedt, Sandra Isaksson
Lead Environment Artist: Gustav Alexandersson
Assets Modelers: Magnus Andersson, Philip Sandström, Erik Hallberg, Frans Åkerman
Lead Environment Look Development : Jesper Bardhamre, Hannes Drossel
Look Development Artists: Jesper Bardhamre, Kristian Zarins, Magnus Andersson, Philip Sandström, Frans Åkerman
Lead Lighting Artists : Kristian Zarins, Hannes drossel
Lighting and Rendering: Erika Johansson, Hannes Drossel, Sandra Scholz
Lead Rigging: Peter Jemstedt
Lead Character FX : Ludvig Eliasson
Facial Rigging : Nils Lerin
Lead Animator: Jonas Ekman
Lead Facial Animator: Goran Milic
Animator: Jonas Forsman
Motion Editor: Mattias Lindkvist
Lead FX: Max Öberg
FX Artists : Ludvig Jonsson
Technical Director : Simon Rainerson
Lead MattePainter and Concept Artist: Mikael Widegren
Concept Artist : Teo Mathlein
Lead Compositing: Calle Granström
Compositing Artist: Peter Blomstrand
Editor: Peter Blomstrand
Pipeline: Erik Johansson, Emil Ferdinandsson
Sound design: Redpipe
Sound designer: Joakim Kristensen
Grading : Martin Steinberg
Goodbye Kansas Studios Capture Division
Head of Mocap Studio: Anton Söderhall
Motion capture Specialists: Samuel Tyskling, David Grice, Nils Aulin, Marko Marinkovic
HMC Operator : Sigtor Kildal
Scan Operator : Roger Sundberg
Performance Actors:
Grant : William Hope
Hero Walker: Seth Ericson
Walkers: Nicklas Hansson
Client: Starbreeze
Producer: Hampus Gross
Writer: Thomas Conroy
Executive Producer: Saul Gascon
Art director: Joakim Ericson
Overkill'S The Walking Dead: Grant - Vfx Breakdown
thumb_up
4
remove_red_eye
645
question_answer
1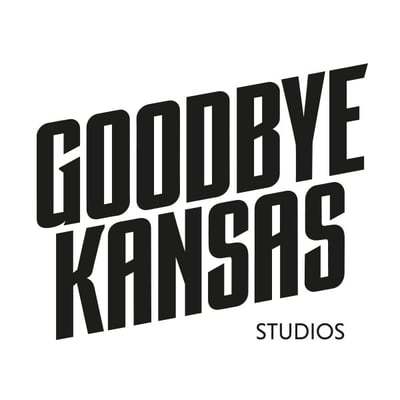 You've met Aidan and Maya! And now it's time for our third character trailer for Starbreeze's upcoming game "Overkill's The Walking Dead". This time we meet Grant: A determined man with true grit. Set in a grim and dire situation Grant finds refuge in the one and only abandon car in the middle of nowhere. A full CG monologue where he has time to ponder about is past.
In October 2018, the trailer won "Best Game Cinematic" at Animago Awards.