Monju Hunters Of Sofugan Island - Animated Short Movie
thumb_up
2
remove_red_eye
157
question_answer
0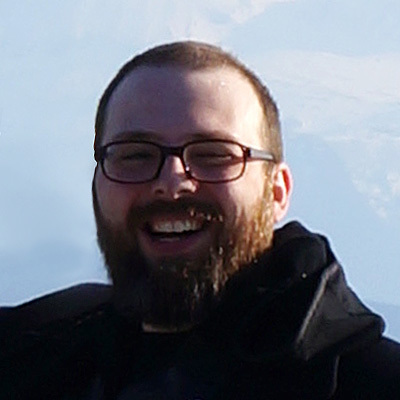 This animated short was my graduation project at Bauhaus University Weimar. It's a collaboration with my friend Karim Eich and our great sound team. The film was produced between 2014 and 2016.
Synopsis:
In a desolate time we visit "Sofugan Island", an island that was once famous for providing the mainland with the valuable meat of colossal mutated whales, known as "Monjus".
Overpopulated and for long times unsupervised it was home to a wild mix of the infamous "Monju Hunters", merchants, craftsmen, junk dealers, political persecuted, criminals and adventurers.
Our protagonist, an old and experienced hunter who spends his whole life here tells us about his past. He lets us accompany him through his day and gives us an understanding of life in this extremophilic society. For more information, please see the details and links below:
Credits-Contributors:
Written, Directed and Produced by Dirk Wachsmuth and Karim Eich
Story, Concept Design, 3D Modelling, Textures, Storyboard, Worldbuilding
Dirk Wachsmuth (https://www.dirkwachsmuth.com/)
Story, Animation, 3D Modelling, Lighting, Rendering, Compositing, Animatic
Karim Eich (http://www.karim-eich.de/)
Music by Martin Kohlstedt (https://martinkohlstedt.com/)
Sound Design by Michael Holz (https://studiodropped.de/runrun/portfolio-item/michael-holz/)
Sound Mixing by Ludwig Müller (http://www.ludwigmueller.net/)
Foley by Jonathan Ritzel (https://www.jonathanritzel.de/)
Website:
#Shortfilms
#CGI
#3D
#VFX
#Animation
#Monju
Category : Environments , Animation , Concept Art , Storytelling , Short Film , Science Fiction
Software Used : Blender , Photoshop , ZBrush
Tag : vfx , cgi , dirkwachsmuth , ecology , dystopic , 3dshortanimation , 3dshort , PBR , substancepainter , zbrush , blenderanimation , 3Danimation , 3d , desolate , future , atmospheric , endzeit , whaling , whale , dystopia , sciencefiction , scifi , cellshading , comic , animated , animation , shortanimation , shortfilm , island , sofugan , Hunter , monju