Human Head Ecorche Final Textured Version
thumb_up
0
remove_red_eye
42
question_answer
0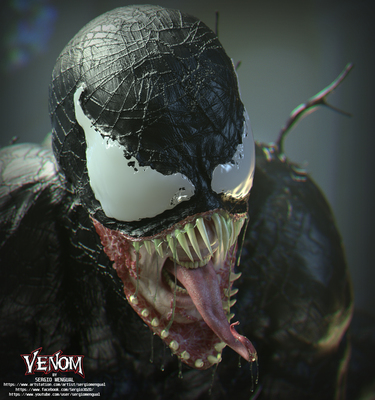 I started this like an facial muscular study. I know that some muscular groups can be revised, due the hi ammount of ecorche diagrams in existence. But I tried to make using a middle point, a bit beetween the Scott Eaton ecorches, and Anatomy 4 Sculptors diagrams.
Finally I decided to finish it taking some time to makje an retopology work made in Mudbox 2017 via manual retopo, and, next, add some texture color, to make it to look more natural, to finally render it in Marmoset Toolbag 3 to get the opportunity to probe the new Sub Surface Scatter Shader for first time.
The modeling and sculpting was made from zero on Mudbox 2015. The posterior retopology work was made in Mudbox 2017. The retopologized meshes were UV Unwrapped in 3DS MAX 2016. For next, finalize painting and texturing it in Mudbox 2017.
The rendering was made in Marmoset Toolbag 3.
The textures are 4k for muscles, and 2k for Skull, Jaw and Cartilages.
Category : Creatures , Other , Still Life , Characters
Software Used : 3ds Max , Mudbox
Tag : Marmoset Toolbag 3 , facial muscles , study , anathomy , head , Human , 3D Ecorche , digital sculpture , 3dsmax , Mudbox , Autodesk