Hms Infinity - Dneg Asset Creation Masterclass
thumb_up
0
remove_red_eye
49
question_answer
0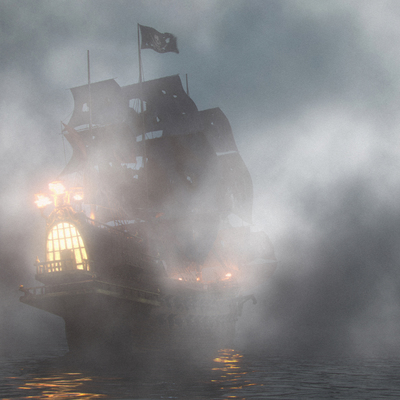 This is a student Asset Creation Masterclass for DNEG, supervised by Alexis Lemonis. It was very enjoyable and a great learning experience. I practiced a lot of hard surface modelling, uv-ing, and a lot of texturing and shading. The ship is huge, so I have split the model into 79 UDIMs to maintain the quality for the close-up shots. I textured the model symmetrically, then added a dirt, grunge wear and tear unsymmetrically to improve the realism. For better optimization, I have done 3 LODs.
Texturing an asset this huge, was quite challenging, keeping in mind that some things have to be symmetrical and some others don't (logos, grunge) but I learned a lot.
Even though, I made some mistakes I am happy with this project, and so was Alexis from DNEG, whose supervising was amazingly helpful.
DNEG Basement HDRI - provided by DNEG.
HMS INFINITY Concept - provided by DNEG.