Darrel is a short film created in coffee times, with it's creators humor. It is a small piece of 3D animation that we are very proud of, so we hope that you will laugh! Thanks for spending three minutes watching our shortfilm!
Marc Briones & Alan Carabantes
Darrel
thumb_up
2
remove_red_eye
268
question_answer
1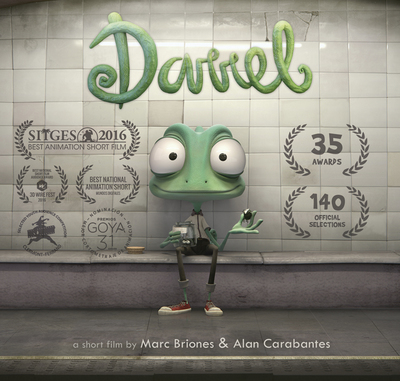 Darrel
Publish On May 22, 2018
Exchange of glances in the subway. How many opportunities have you let slip?
Darrel will do everything possible to not let escape this one.
Directed by Marc Briones y Alan Carabantes.
Greetings from Darrel Team!
Category : Storytelling , Short Film , Environments , Creatures , Characters , Animation
Software Used : Blender
Tag : funny , darrel short film , short , 3d , animated short film , animated , animation , cgi , short film