A VFX breakdown of how Goodbye Kansas Studios created the Announcement trailer for Funcom's new game "Conan Unconquered"
Conan Unconquered Vfx Breakdown
thumb_up
0
remove_red_eye
334
question_answer
0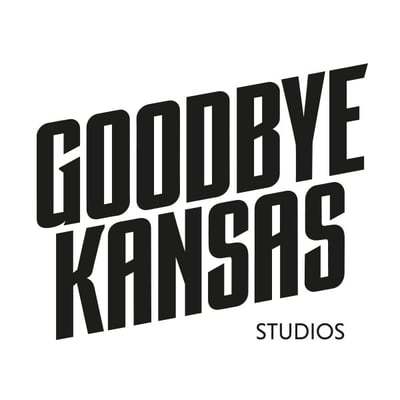 Conan the Barbarian is back in a brand new game from Funcom – Conan Unconquered – a fast paced strategy game where players face wave after wave of enemies in ever-increasing numbers and difficulty.
In the Cinematic Announcement Trailer, we wanted to convey that feeling of epic greatness and created our biggest digital army yet – with no less than 28.000 soldiers.
Above is a VFX Breakdown and below the actual trailer. Hope you like it!
CREDITS
Goodbye Kansas Cinematic Team:
Director: Emnet Mulugeta
Art Director: Gustaf Holmsten
VFX Supervisor: Henrik Eklundh
CG Supervisor: Alexis Andersson
Executive Producer: Tom Olsson
Producer: Johan Edström
VFX Coordinator: Anna Thenberg
Crowd FX TD : Simon Rainerson
Crowd Character FX TD: Ludvig Eliasson
Lead Character Artist: Jonas Skoog
Character Artist: Frans Åkerman
Lookdev Character Artists: Alexis Andersson, Frans Åkerman, Henrik Eklundh
Keyframe Animation Artists: Jonas Ekman, Robert Rosén
Environment Modelling Artists: Mikael Andersson, Lukas McBride
Environment Lookdev Artists: Johan Gabrielsson, Lukas McBride
Asset Modelers: Frans Åkerman, Lukas McBride, Axel Flovin
Look Development Artists: Frans Åkerman, Alexis Andersson, Erika Johansson, Jakob Moilanen, Axel Flovin
Lead Lighting Artist: Alexis Andersson
Lighting Artists: Hampus Eriksson, Henrik Eklundh
Rigging TD: Jimmy Johansson, Gabija Smalinskaite, Stephanie Holder
Lead Character FX Artist : Ludvig Eliasson
Character FX Artist : Stephanie Holder
Lead FX TD: Richard Lyons
FX Artist: Volker Heisterberg
Lead MattePainter and Concept Artist: Mikael Widegren, Teo Mathlein
Concept Artist : Mikael Eriksson, Henrik Lundblad
Lead Compositing: Peter Blomstrand
Compositing Artist: Mattias Sandelius, Tomas Näslund, Lars Englund
Editor: Emnet Mulugeta
Conform : Henrik Klein
Grading & Online: Finn Jäger
Pipeline: Erik Johansson, Emil Ferdinandsson, Dan Englesson, Dane Bettis
Goodbye Kansas Motion Capture Department:
Executive Producer: Anton Söderhäll
Producer: Andrea Wästlund
Motion Capture Department Coordinator: Isa Olai
Motion Capture Supervisor: Samuel Tyskling
Motion Capture Lead: David Grice
Mocap Operator: Marko Marinkovic
Junior Motion Capture Technician: Oskar Olsson
Senior Tracker: Nils Aulin
Production Assistant: Sanna Johannesson
Body Animation Department Coordinator : Mitra Ashkan Far
Body Animation Supervisor: Johan Fröjd
Body Animators: Frida Safar, Marco Sjöberg, Dusan Vlatkovic
Pipeline Developer: Nils Lerin
Pipeline Developer: Linus Fredriksson
Motion Capture talent
Stunt Performer: Nicklas Hansson (Conan+crowds)
Stunt Performer: Johan Lindqvist (Mitra+crowds)