Cebas August 2018 To November 2019 Visual Effects Live Webinar Marathon By Cebas Visual Technology
thumb_up
0
remove_red_eye
14
question_answer
0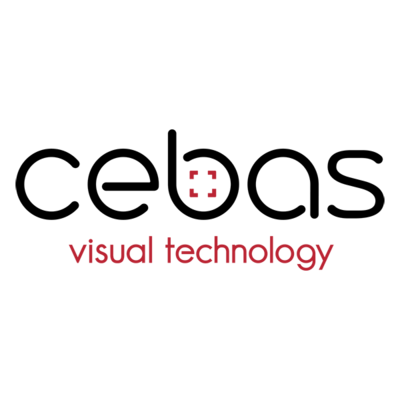 Cebas August 2018 to November 2019 V/FX LIVE Webinar Marathon
- Registration Now Open Webinar#1 by Augusto Lombardi
August 24 (Friday), Pacific 12 pm / Rome: 8pm
@ https://tinyurl.com/y8cpjuc9
Cebas (www.cebas.com) is please to announce the start of a marathon visual effects Live webinars stretching from August 2018 to 2019 by well established FX experts in the industry: feature films post-production; game cinematic; commercials; music videos. You can see the first teaser @ https://vimeo.com/281461481 as well as https://vimeo.com/275161261
The webinars are sponsored by cebas Visual Technology and offers free attendance for 100 participants on a first registered, first served basis. Registration will be approved on case-to-case.
AUGUSTO LOMBARDI linkedin.com/in/augustolombardi/
Augusto Lombardi currently lives and works in the beautiful seaside town of Sermoneta, Italy. He will be the Webinar Marathon's first presenter.
Augusto is re-creating a VFX scene from a China feature film directed by Jiang Wen, a 2014 Sci Fi 'GONE WITH THE BULLETS', a scene called 'bubble dance'. The film was screened in the main competition section of the 65th Berlin International Film Festival. Augusto Lombardi won a major FX Award for his work in the movie, with Pixomondo, Beijing. (See Gone with the Bullets )
"During the years of my career I improved my own knowledge in many aspects of CGI. In the everyday production workflow, I'm in charge of many different tasks. My experiences allowed me to progress in my career and become a VFX Artist. My passion for the CGI world pushed me to overcome many obstacles, always trying to find the best solution in terms of quality, speed and innovation. I developed tools, presets and procedures that still are in the everyday productions."
~ Augusto Lombardi ~
Cebas' recent #FXHaveUrSay series featured Augusto Lombardi, including his feature films FX Reel at the end : https://tinyurl.com/y8lhd9c3
GETTING THINKING PARTICLES
Free trial version downloadable instantly from www.cebas.com
Those wanting to go more in-depth with the latest features, please email Cedar @ c.thokme@cebas.com for the educational license information.
Here is the lineup for 2018 final quarter:
(Follow updates @ https://www.facebook.com/events/2103616603209172/ )
Hristo Velev (BottleshipVFX.com) - Hristo will guide you through a sample of the FX scene from the HK-China War movie 'Air Strike/ Unbreakable', (previously called 'The Bombing') directed by Xiao Feng, starring Bruce Willis and Nicholas Tse, soon to be release this August 2018 in China. (see https://www.imdb.com/title/tt4743226/ )
September 12, Wednesday ; Pacific 10 am / Sofia, Bulgaria 8pm
David Adan (OllinVFX) - David will recreate a sample FX scene from 2017 movie, 'Jumanji': Welcome to the Jungle, 'biker missiles'.
(see https://www.imdb.com/title/tt2283362/ )
October 6 Saturday ; Pacific/Mexico 10 am