Boxer
thumb_up
0
remove_red_eye
13
question_answer
0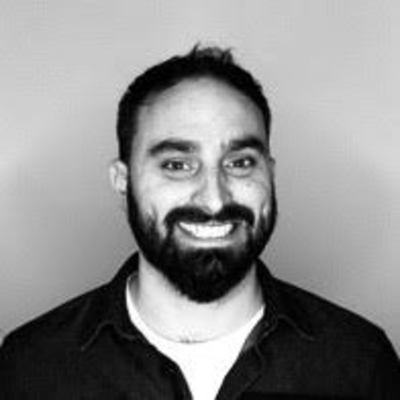 In 2018 I dedicated some time to take a module at iAnimate. The idea came from my love of the sport and how boxing is depicted on film, I tried to create a little vignette in each assignment and 'Boxer' was the first.
Starting out I only had one rig in mind for this piece, 'Skyscraper' the original iAnimate character rig, with some small modifications, mostly creating one seamless mesh and adding boxing related clothing and gear. Planning the animation was one of the deciding factors in taking the course, I filmed myself shadow boxing, silly slips and weaves and followed a simple idea, boxer shows off his skills and gets KO'd out by the training dummy. To really give the piece life, I collected a mood board of other self shot footage, coupled that with clips of real fights and worked hard with Manuel to craft an interesting piece that was mechanically correct while retaining the slap stick feel of the original idea.
I wanted to set the animation in an old, dirty basement gym. The style was intentionally borrowing from 'Ratatouille' and the original 'Incredibles' both directed by Brad Bird whom, really captures realism in a toon form. Reference was gathered and I modelled and rigged the key props to provide flexibly in the layout and to tinker with placements to work with the performance. I bounced around for and tested ideas, threw some out, incorporated new ones to find how the piece would work, eventually I decided to increase the length of the piece once the course was finished and this helped to combine all the ideas.
The CFX was handled using nCloth, something which I've been using for the last few years and know it's quirks and limitations. The piece acted as a guinea pig for a set of tools I've been writing to automate the cfx rig setups, creation of custom nodes and finalling. This thankfully, leaves more time for the interesting part of capturing the material and finding the balance between simulated and cartoony. The simulation was mainly for the boxers shorts but also a little extra touch for his boot laces and they say 'The Devil is in The Details'.
Lighting is an area I rarely touch. However with careful preparation, consulting the docs and experimenting it becomes an interesting challenge. Arnold was used to create a
'Pixar' look and feel, stylised but rooted in realism. I broke the render into several AOVs and used them to subtly tweak the colours in the final composite and to lightly push the colour in the grade.
It was super refreshing to have a mentor who lives and breathes animation in Manuel Aparicio and to be part of a school that is spearheaded by such a dedicated and nurturing professional in Jason Ryan.
Thanks guys !!
Music:
Going The Distance - Menahan Street Band
Website:
http://www.samuelwalsh.co.uk
Category : Animation
Software Used : FlipBook , Nuke , Mudbox , Maya