A Happy Day - Dissertation Thesis/ Blender Animation
thumb_up
0
remove_red_eye
6
question_answer
0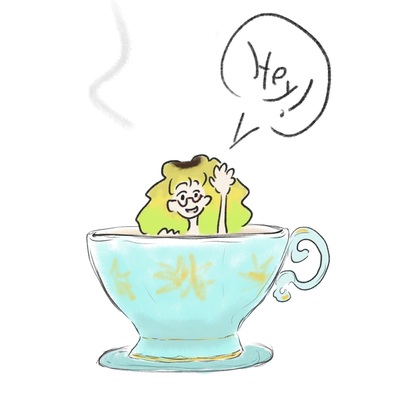 Hello, this is my dissertation thesis~
I've made it in Romanian, but I included subtitles too.
My lifelong dream is to become an animator! So, I've made this whole animation from scratch trying to learn as much as I can. My university didn't have 3D animation courses, so I took matter in my own hands and during the first COVID lockdown in Romania, I've started watching youtube tutorials every day for up to 10 hours. I've watched mainly Blender tutorials as this was the program I could use freely as a student and tried my best to do everything that was needed.
I started by modelling and sculpting the main character, shading her and rigging. Afterwards, I realised I needed a much stronger computer for the hair and cloth simulation. Until the computer finally arrived, I've started to model her clothes and the backgrounds. Unfortunately, the deadline was inching closer and I had a script that I submitted and had to follow. In the end, a 5 minute animation ended up a 7 and a half one.
As for the backgrounds, I've made the first street view, the insides of the train and plane and the first swimming pool (aside from the palm trees). Half of the textures in those scenes were procedural and half were downloaded from Poliigon.
Initially I thought with my almost one year experience in Blender (and anything 3D for that matters) was enough to model and sculpt sceneries from Rome and South Korea. I was obviously wrong. So I started looking on free websites for assets. Fortunately, I've found everything I was looking for.
Now for the story, it is based on my travels around the world in 2019 and it ends with the beginning of the COVID pandemic. My bachelor degree was a 365 days drawing challenge, so I wanted to continue that into my master's degree. This is why the Sun and Moon follow the main character (me) and try to help and guide her, the way they did in the 365 drawings, so that's why I used Greasepencil for the 2D animation of them. In the end, I had to take out some moments because of the deadline, but in the end it showed the key moments of my travels.
I also did the audio and sound engineering, sometimes I also made some of the foley sounds.
In the end, I made it kinda all by myself, since my teachers don't really know much about this field.
I would be very happy if it gets featured! I've worked on it for aprox 8 months and I'd really love to hear actual critique~