30 Mins Before Christmas
thumb_up
0
remove_red_eye
4
question_answer
0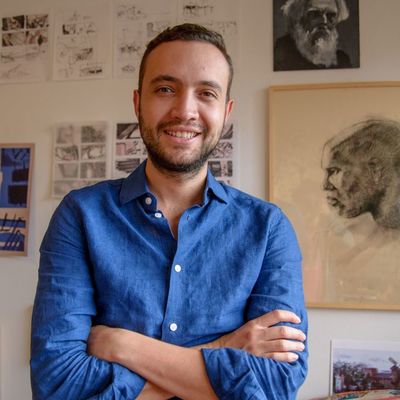 30 minutes before Christmas and everything seems under control.
----
Our objective on this project was to both learn and understand Blender and other freesource softwares while creating some Christmas fun and entertainment in the process. We completed this in less than two weeks and had an absolute blast doing it.
---
30 minutos antes de navidad y todo parece estar bajo control.
---
Hicimos este proyecto con el objetivo de aprender programas freesource (como Blender) y al mismo tiempo crear algo entretenido para esta Navidad. Fueron dos semanas muy divertidas y de mucho aprendizaje. Felices fiestas
---
Created and directed by:
@lorenzofrancos
@juancartoon
Music by:
@juancortesarango
Sound design & mixing:
@fetja
---
Krita (Free) @krita_foundation
Blender (Free) @blender.official
Davinci Resolve (Free) @davinciresolvecolor
Substance painter (Paid) 20 dollars a month. @substance3d
#blender, #christmas, #covid, #2020, #3danimation, #shortfilm, #drawing, #navidad, #animacion3d, #substancepainter, #krita, #davinciresolve, #blender3d, #3dart, #3d, #animation, #blendercomunity